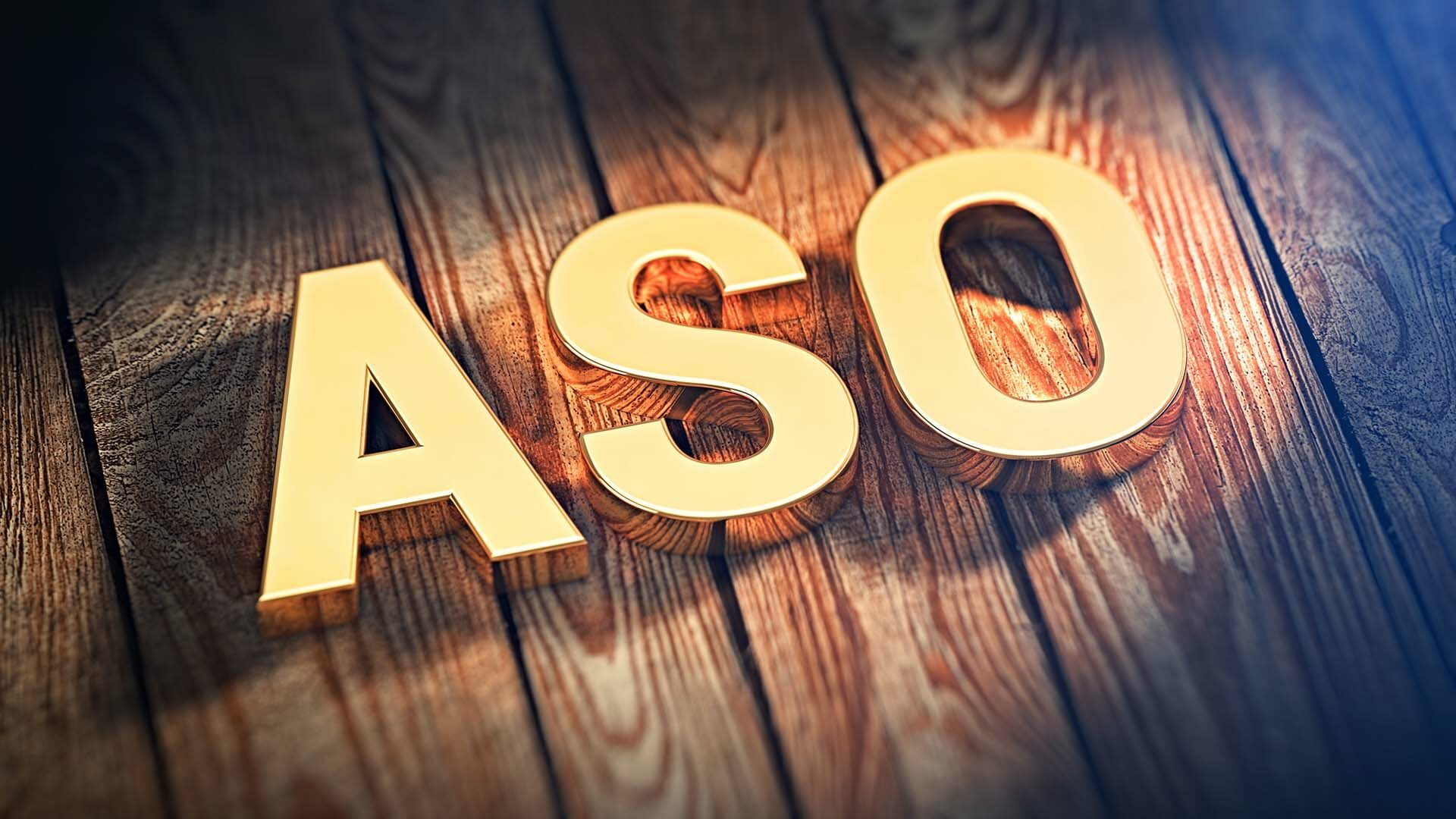 So, you have an app ready to be uploaded onto either App Store or Google PlayStore; however, one thing you have probably heard other app developers talk about is App Store Optimization (ASO), and this probably got you curious as to what all this means, right? Well, if you clicked this article to learn about ASO, then you are at the right place. In this post, we will walk you through everything you need to know about App Store Optimization and how to properly optimize your app for maximum exposure and more downloads.
What is App Store Optimization (ASO)?
ASO is the process of effectively improving your app listing by leveraging various techniques to ensure that your app ranks higher than other apps in your niche whenever a search is requested.
When a user goes to any of the app stores to search for an app, you will realize that once the search results appear, other apps will be shown and suggested as well. Well, what happens is that when a user enters a search, there is an algorithm used by the various app stores to try and fetch and display apps that are relevant to the user's query.
For your app to be displayed on the user's search results, the algorithm will first pick out certain keywords from the user's search and then try to find apps that match those keywords. Once it is done, it will probably get like thousands of apps that have the same keyword. So, what the algorithm will do is look at other optimization factors, and then based on the optimization factors, the algorithm will rank the apps based on how well these optimization factors have been integrated into the app's listing.
So, the more optimized your app is, the higher it will rank, and when your app ranks higher on search results, then there is a high likelihood that you will get more organic traffic to your app, which can lead to more downloads and inevitably, more money.
Why Is Optimization Important?
The truth is that creating a good app– especially when your company isn't well-known– wouldn't cut it; this is because there are tons of apps uploaded daily onto various app stores. The Google PlayStore, for example, has 3,739 apps posted daily, while the Apple App Store has 998 apps posted daily. These numbers add up when you look at them by their monthly or yearly value. Even with that, it is important to note that there are millions of apps already uploaded on the various stores.
What these numbers mean is that there is competition, regardless of the niche you find yourself in, and one of the most effective ways to stand out from the competition and have your app rank higher on search results is to ensure that it is optimized.
Another reason optimization is important is that it drives free organic traffic. The main investment of optimization is your time and knowledge, but once you get it right, you are guaranteed free organic traffic for life.
How To Optimize Your Apps:
Now we know what ASO is and why it is important, but how then do we integrate it into our app listing? Well, let's take a look at that:
Perform Keyword Research
The basis of every optimization process is to identify keywords. Keywords are essentially the most searched terms and phrases users use in their queries. As said earlier, users searching for apps are going to be typing certain words and phrases that relate to the app they are searching for. Therefore, it is your responsibility to find these keywords that are relevant to your niche and app and then integrate them into your listing. When you do this, and a user enters that keyword, the algorithm will easily match your app with that searched keyword and then rank higher than apps that do not have those keywords.
Performing keyword research by yourself is almost impossible, and as a result, you will need to leverage certain software to help you identify these keywords. Performing keyword research is a bit technical, so we recommend you read this article from Storemaven on how to perform ASO keyword research.
Once you are done with your keyword research, you will integrate them into vital sections of your listings, such as the title, subtitle, and description, but ensure to integrate them naturally and strategically.
Use Attractive Icons and Screenshots
One main ranking factor that the various algorithms consider is your click-through rate and your downloads. What this means is that the more people click on your app's listing on the search result page and download the app, the higher you will be ranked than apps that have a low click-through rate or download–given that all factors are the same for both apps.
Well, one way to entice users to click on your app and eventually download the app is to ensure that you have a captivating icon and screenshot that will attract the user and convert the impressions into clicks and potential downloads. Do not list your app without a screenshot.
Google Play Store allows up to 8 screenshots, while the App Store allows up to 10 screenshots per localization, but how do you what to use as your screenshots? Well, the answer is simple, we recommend you go to a freelance platform like Fiverr or Upwork, and then you will find tons of professional and talented designers who will offer you compelling screenshots for you to upload. Alternatively, you can look through your niche and then try to take look at the kind of screenshot successful competitors in your niche are using, and then try to recreate a similar screenshot.
We do not recommend that you create your screenshot if you do not have any experience. Pay the price by investing in quality artwork, and you will reap the benefits.
Continue to Update Your App and ASO
Once you have your app uploaded, you do not just want to leave it there. You must keep updating it in terms of fixing bugs, design, and feature releases. Similarly, you want to update your keywords and screenshots if need be. Doing this helps with ASO because whenever you make an update, it signals to the algorithm that you're trying to make improvements and help people enjoy your app or game more; as a result, you get a little boost in ranking.
Encourage Reviews and Ratings
Reviews and ratings are the backbone of your ranking, the most common metric used by the algorithm to judge how well users like your app is the rating and review. Therefore, you need to ensure that you are encouraging users that download your app to leave good reviews and great ratings. This is because, given that the two apps utilize all the measures stated above, the only way the algorithm can know which one to rank higher will be based on the reviews that real users of the app have used.
There are three ways in which you can ensure that your app gets a good rating: These include:
Create A Good User Experience (UX)
If people have a bad experience using your app, you will get bad reviews, which will affect your ranking. There are various ways you can create a good user experience. Here are the two key ways to that have the most impact:
Ensure your app works as described in the description and satisfies the needs of the user
If your app includes ads, make sure that they do not ruin the user's experience
Before fully publishing your app, you can release a Beta version to see how well it performs and the feedback you get, and based on the feedback, you can make improvements to your app to ensure that you create the best user experience for your app.
Always Reply to The Bad Reviews
As stated earlier, encourage people to leave a review or preferably a rating of the app. One effective way to ask for a rating from a user is to be proactive rather than having to wait on the user to leave a review. You can do this by having users leave a rating whiles they are using the app, without them having to leave the app to your store or the game listing. App Store users can leverage the SKStoreReviewController API to get this done. However, Google PlayStore developers will have to purchase a plugin from GitHub.
We proactively ask for a rating, it is important that you do it strategically; this means you do not want to have the rating request popping up whenever the user opens the app; this will affect your user experience and probably end up annoying the user. We recommend you send the request once every 4 months (quarterly).
That being said, whenever a user leaves a bad review, ensure to address it. This is because bad reviews drive people away; however, when you address them, you get to answer any questions and neutralize any negative comments, and by doing so, you clear any doubt that the next potential app user might have. However, when you leave a bad review on your listing, anyone that comes to see it will probably snub your app.
Use Analytics to Track and Fine-Tune Your ASO
Once you are done uploading your app and implementing the various strategies we recommended, do not just sleep there. You want to ensure that you track the progress of your app. You can either do this by using third-party apps or in-house applications such as App Analytics for App Store or for Google's PlayStore, by accessing your Play Console and selecting the "Download Reports" link.
Based on the report and analytics you get, you want to make sure that you keep tuning your app's listing for the best results.
Final Thoughts
As we've seen, App Store Optimization is a continuous process which can be improved over time, it can take time to see results to be patient and keep working on it.
If you are searching for design or technical help with your app, then feel free to reach out to us, we'd love to hear from you.