React Native Development Agency
We are London-based React Native app developers and designers focused on helping startups and corporates with the strategy, design and development of React applications.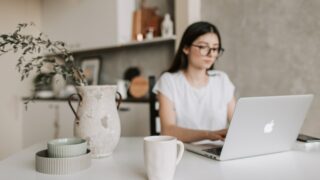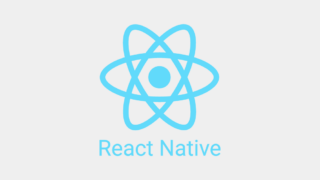 What is React Native?
React Native is a framework for building natively rendering mobile applications for iOS and Android. It allows developers to use JavaScript to create apps that have a native look and feel, providing users with a smooth and seamless experience.
Why use React Native?
As a React Native development agency, we hold the framework in high regard for four key reasons...
Cross-platform
React Native allows developers to create mobile applications that can be used on both iOS and Android devices, making it a cost-effective solution for businesses that want to reach a wider audience.
Efficency
React Native uses reusable components and hot reloading, which allows developers to make changes to their code and see the results in real time, speeding up the development process.
Performance
React Native applications are compiled into native code, which makes them faster and more efficient than purely web-based apps.
Community
React Native has a large and active community of developers who can provide assistance and resources, making it easier for businesses to find the support they need.
What we can do for you?
React Native is a fabulously flexible framework that allows us to build a vast range of mobile applications. Here are some of the sorts of things we've worked on while providing development services for our customers:
iPhone Apps
Our team of designers and developers can deliver React Native powered iOS apps with exceptional user experience.
Android Apps
We can also build apps for Android devices powered by React Native.
Why Work With Us?
---
Experienced React Developers
Our team includes full-stack developers who build custom apps to the highest standards. Our developers have years of experience with the React Native framework.
High Standard Of Quality Control
Your reputation depends on delivering great work. So you need a team who can execute your vision as bug-free and pixel-perfect as possible. That's us.
Trusted By Award-winning Clients
We work with some great clients who have made us their go-to team for all things React and React Native
We Make Collaboration Easy
Having our team based in the UK makes collaboration a cinch. We're all in the same time zone and fluent English speakers.
Flexible Support
We can be involved as much or as little as you like. Whether you need help with some minor snags or complete custom design & build – we can help.
Transparent Pricing
We base estimates on the design and functionality you ask for. If you want to change something later, no problem, we can provide a separate estimate for that too.
Frequently Asked Questions
---
How much does it cost to build an app with React Native?

An average project with us typically costs around £10,000 GBP, but it all depends on your requirements. We can provide you with initial estimates after our first meeting.
How long does it take to build an app with React Native?

Generally, most projects we work on take 3-4 months to complete. But it depends on the requirements and complexity of the application.
Can you provide support after you've built my React Native application?

As standard, we provide support for the first 30 days after your application goes live. We can then provide ongoing support on either an agreed retainer basis or an hourly rate.
Can you make modifications to an existing React Native app?

We can support you in making changes to your existing app, but we would need to undertake an audit of the existing app's code before making any new changes.
Can you work with Vue?

We can work with most JavaScript frameworks, including Vue.
Do you provide web design services?

We can provide a range of design services alongside your development project, including web design, UX (User Experience) design, UI (User Interface) design, and more general visual identity/graphic design.
Where are you located?

Full Revolution's registered office is in central London, and all our team members are based in the UK. Since 2020 we have worked together remotely.