Shopify Development Agency
We are London-based Shopify developers and designers focused on helping entrepreneurs with the strategy, design and development of their stores and apps.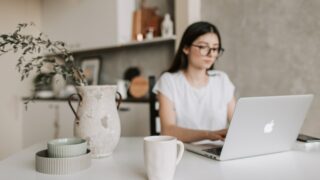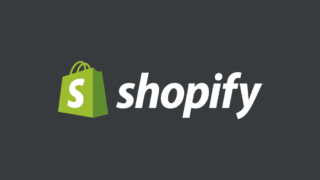 What is Shopify?
Shopify is an all-in-one commerce platform that takes the pain out of building and managing an e-commerce store online. It's userfriendly for small businesses to start selling online, yet robust enought to meet the needs of large brands such as Gymshark, Redbull, and Kraft Hynes.
Why use Shopify?
As a Shopify development agency, we hold the platform in high regard for four key reasons.
Efficiency
Shopify is celebrated for its efficiency. Business owners set up a store and begin trading in under an hour*. At the same time, developers appreciate the ease of development with the Liquid templating language and speedy CDN.
Versatility
With over 3.7 million stores selling everything from swimsuits to soundproof sheds, Shopify's versatility is undeniable. It provides the tools and flexibility to support pretty much any business that wants to sell online.
Security
The number one concern of online business owners (after finding customers) is protecting their data. Fortunately, Shopify handles all the data security for you out of the box. So no messing around with SSL certificates or PCI compliance.
Scalability
Shopify is trusted by solopreneurs and international mega brands for its ability to scale to serve millions of customers with zero downtime.
What we can do for you?
Shopify is a fantastic e-commerce platform for launching your business or product idea. Here are some of the sorts of things we've worked on while providing Shopify development services for our customers:
Custom Shopify Theme Development
Shopify is a fantastic e-commerce platform for launching your business or product idea. But eventually, you'll want to take your store's design to the next level with a custom theme. Our team can help you achieve this with a smoth process from UX/UI design to build and launch.
Shopify App Development
Shopify has so many great features out-the-box, but sometimes you need a custom app to extend its functionality, like integrating with your warehouse management system. The good news is our development team can make it happen!
Fix Page Speed For Shopify Stores
Customers hate slow-loading websites and will abandon your store if it isn't lightning fast. The good news is that our team is here to help with their expert knowledge of Shopify and front-end development know-how. We'll have your store tuned up in no time!
Why Work With Us?
---
Experienced Shopify Developers
Our team includes experienced Shopify developers who build custom themes and apps to the highest standards. Our developers have years of experience with the Shopify platform.
High Standard Of Quality Control
Your reputation depends on delivering great work. So you need a team who can execute your vision as bug-free and pixel-perfect as possible. That's us.
Trusted By Award-winning Clients
We work with some great clients who have made us their go-to team for all things Shopify.
We Make Collaboration Easy
Having our team based in the UK makes collaboration a cinch. We're all in the same time zone and fluent English speakers.
Flexible Support
We can be involved as much or as little as you like. Whether you need help with some minor snags or complete custom design & build – we can help.
Transparent Pricing
We base estimates on the design and functionality you ask for. If you want to change something later, no problem, we can provide a separate estimate for that too.
Frequently Asked Questions
---
How much does it cost to build a custom Shopify theme or Shopify app?

An average project with us typically costs around £15,000 GBP, but it all depends on your requirements. We can provide you with initial estimates after our first meeting.
How long does it take to build a custom Theme for my Shopify store?

Generally, the design and development of a custom-designed Shopify theme takes around 6-10 weeks to complete. This includes the design and writing the of liquid code. But it depends on the requirements and complexity of your project.
Can you provide support after you've built my Shopify store?

As standard, we provide support for the first 30 days after your store goes live. We can then provide ongoing support on either an agreed retainer basis or an hourly rate.
Can you make modifications to an existing Shopify store?

Yes, we can support you in making changes to your existing store. Please feel free to get in touch to discuss your requirements and how we may help you.
Do you provide web design services?

Our Shopify design team can provide a range of design services as part of building your Shopify store. Design services can include web design, UX (User Experience) design, UI (User Interface) design, and more general visual identity/graphic design.
Can you help my Shopify store rank better in search engines (SEO)?

Our team can help your store's search engine rankings. First, we'd start by creating a custom SEO strategy based on your goals and an audit of your store to access areas for improvement. We can then help with implementation via on-page SEO, technical SEO, content marketing and outreach.
Can you help improve my Shopify store's conversion rate?

Increasing the conversion rate of your ecommerce store to grow your business is a priority on many entrepreneurs' to-do lists. We can support you with this goal by assessing what's holding your store back, using analytics and UX research. This announcement informs design and web development as we implement a solution to take your conversion rate to the moon.
Can you help me with email marketing?

Although this isn't a service we provide, we work with highly skilled partners who can support you with this. Please feel free to get in touch so we can connect you with the best people for the task.
Where are you located?

Full Revolution's registered office is based in London, and all our team members are based in the UK. Since 2020 we have worked together remotely. So, if you're looking for a London Shopify agency, get in touch.